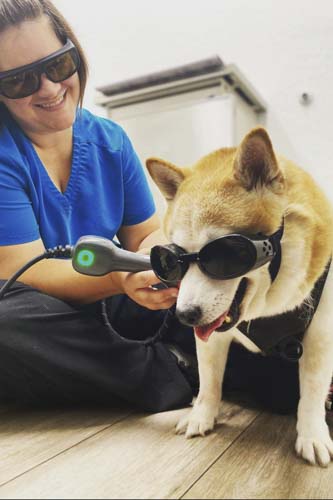 We are proud to offer laser therapy for your pet. Our Surgical Laser allows us to reduce the bleeding and swelling of surgical incisions, making it both safer and less invasive. Our veterinary laser therapy in Orlando, FL also reduces pain and recovery time, helping your pet get back to their normal self more quickly.
Photobiomodulation
We also have a Companion CO2 Therapy Laser, which uses photobiomodulation therapy. Photobiomodulation (PBM) therapy results are achieved when a sufficient dose of light energy reaches target tissue and results in decreased inflammation, decreased pain, and accelerated healing. This doctor-prescribed, technician-driven modality effectively treats a wide variety of conditions including pre-surgical, post-surgical, acute, and chronic disease states.
Laser therapy can effectively reduce pain and inflammation associated with a variety of acute and chronic conditions, including: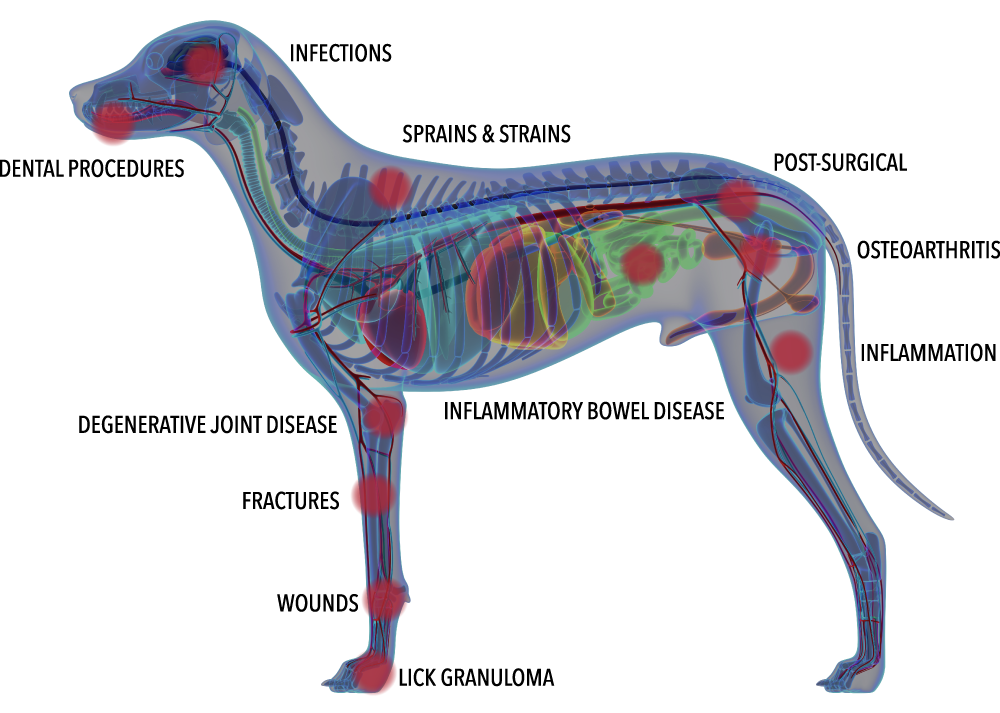 We are dedicated to utilizing the highest standard of veterinary technology, and laser therapy is one of the ways in which we stay on the cutting edge of our field.
If you have any questions or concerns about laser therapy in Orlando, FL for your pet, please contact us today.