We have 5 veterinarians, 10 Veterinary Technicians, 3 Veterinary Assistants, and 4 Client Care Coordinators! At Downtown Pet Hospital we have a fabulous team that is dedicated to the health and well being of your furry family member. Surgeries are performed daily, as well as routine annual vaccinations, puppy & kitten vaccinations, and sick patient examinations. Our goal is to provide pets and clients with exceptional care in all aspects, including Client Service, Medicine, Surgical Procedures, and Daytime Emergency Care. We also strive to incorporate low stress handling techniques for all pets, and to create a calming, comfortable environment.
Dr. Christine McCully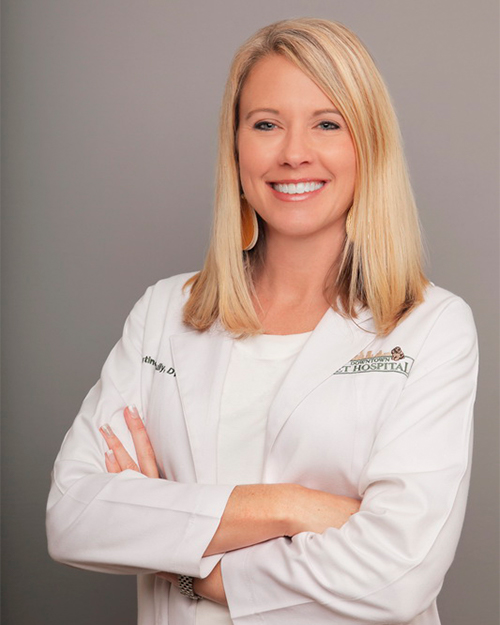 Dr. Christine McCully received her undergraduate degree from Stetson University in 2001. She received her Doctorate of Veterinary Medicine in 2005 from the University of Florida. Her interests include dermatology, soft tissue surgery, and medicine. Dr. McCully lives in Altamonte Springs, and enjoys water skiing & surfing, snow skiing, gardening, photography, and playing with her kids & pets. Along with her husband John, daughter Emma, and son Will, Dr. McCully lives with a Miniature Goldendoodle named Gracie (who is a therapy dog), a rescue Golden Retriever named Lily, and an Australian Labradoodle named Madison.
---
Dr. Liz Moorefield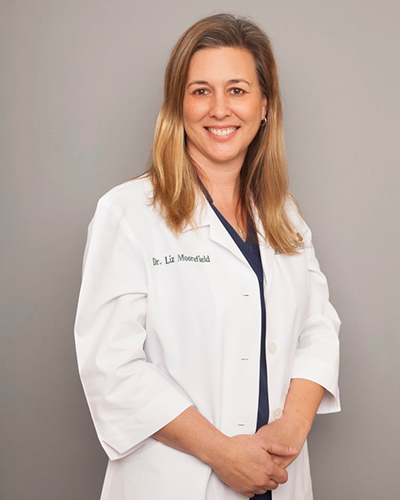 Dr. Moorefield is originally from Lexington KY and completed her undergraduate degree from the University o f Kentucky. She then attended the Auburn School of Veterinary Medicine and graduated in 2007. Dr. Moorefield started her veterinary career in Equine Practice, but after a few years she discovered her newly found interest and opportunity in small animal medicine. She greatly enjoys educating her clients in the benefits of preventative care and partnering with them to provide the quality comprehensive care for their pet in all stages of life. She has a strong interest in internal medicine, and a growing interest in dentistry and soft tissue surgery. Outside of the office she enjoys exploring Florida (and all of its theme parks) with her husband Bill, or spending time with their four-legged family members – 2 geriatric Italian greyhounds, a min pin, a cat and a horse.
---
Dr. Brooke Minton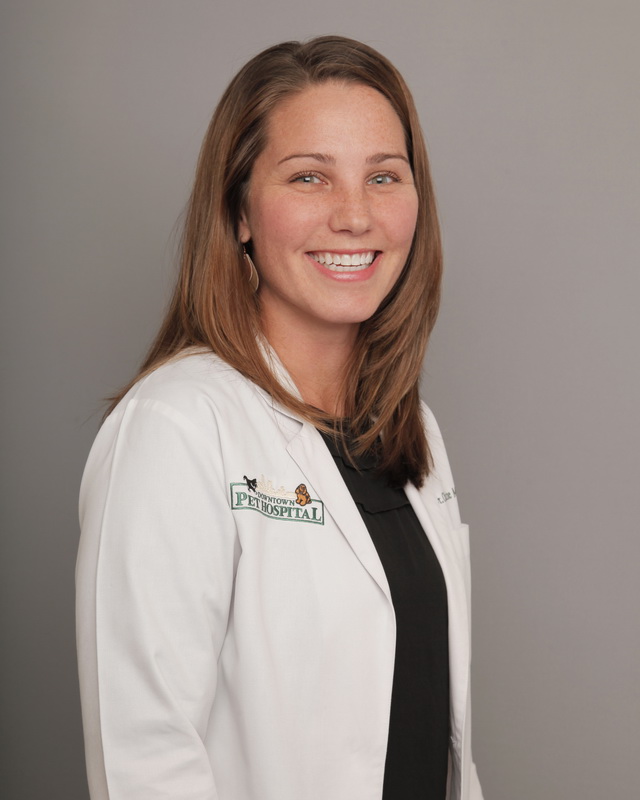 Dr. Brooke Minton's original love for animals started at a young age when started volunteering at her local humane society in high school. Dr. Minton graduated from The University of Florida with a degree in Zoology in 2008. She then went on to complete a Doctorate of Veterinary Medicine at the University of Florida in 2012 (Go Gators!). Her favorite part about veterinary medicine is the strong bond she is able to create with the clients, caring for their pets as if they are her own. She places great importance on the gentle handling of all animals and is dedicated to practicing high quality, thorough medicine. In her personal life, Dr. Minton enjoys spending her free time outdoors and on the water with her husband, two young girls and their dog, Forrest.
---
Dr. Rachel Mir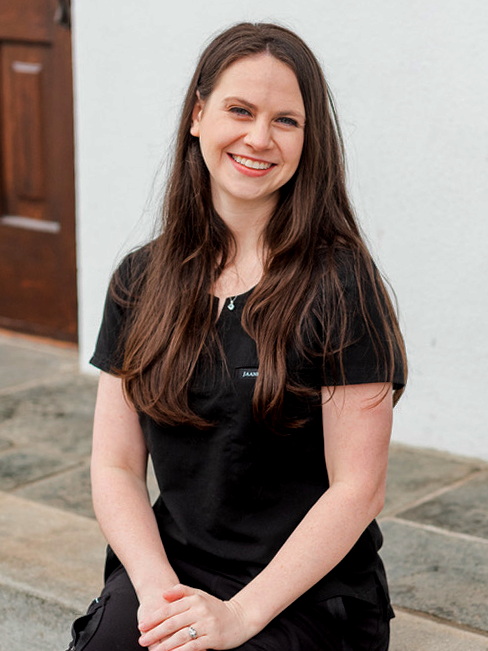 Dr. Rachel Mir joined the Downtown Pet Hospital family on August 1, 2022! Dr. Mir has practiced veterinary medicine for 3 years. She graduated from St. Matthews University Veterinary School and completed her clinical transfer at the University of Georgia. She completed a Small Animal Rotating Internship at Cornell University, as well as a Small Animal Surgical Internship in Charlotte, NC. Dr. Mir has worked the last year in emergency medicine at a specialty hospital in North Carolina. In Dr. Mir's spare time, she likes to travel with her husband, and loves any type of outdoor activities (waterfall repelling, caving, hiking, etc!). She also loves to cook and bake. Dr Mir is most excited to establish meaningful relationships with clients + their pets, gearing towards preventative medicine to help decrease ER trips!
---
Dr. Kathleen Rafferty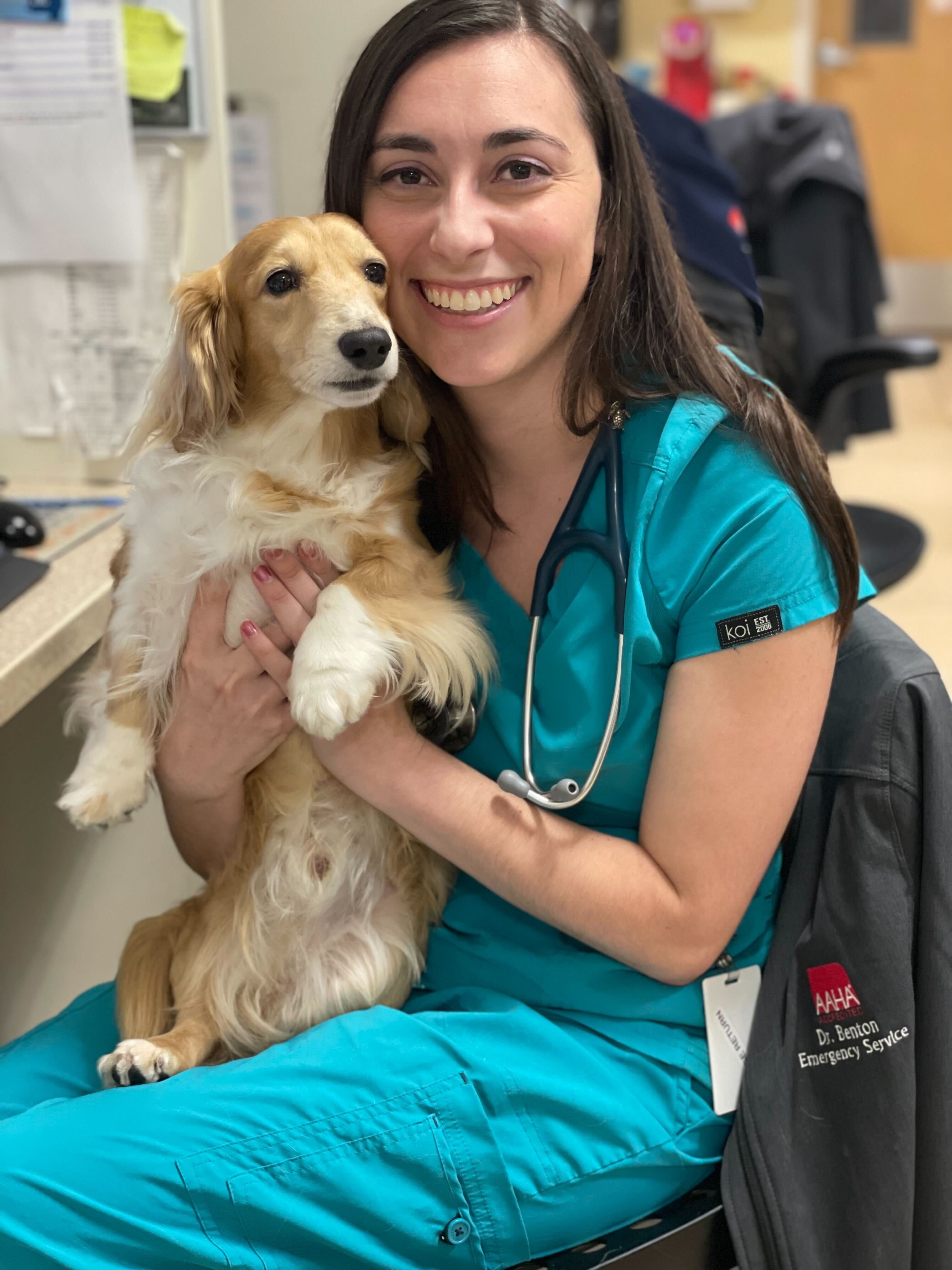 Dr. Rafferty is an Orlando native, and started working at Downtown Pet Hospital many years ago as a kennel assistant and eventually a technician. She attended the University of Florida where she obtained her degree in Zoology with a minor in Ecology and Conservation. She then attended the University of Illinois for veterinary school. After graduation, Dr. Rafferty completed a small animal rotating internship at Coral Springs Animal Hospital where she primarily worked in the emergency department. She has interests in preventative health, ophthalmology, emergency, medicine, as well as wildlife conservation. Outside of veterinary work, Dr. Rafferty enjoys SCUBA diving, the beach, going to see shows/musicals, watching Gator sports, and hanging out with her family dogs Harley and Rose.
---